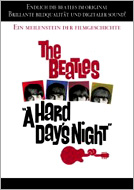 READ COMMENTARY ON THESE SELECTIONS
On CD:
With The Beatles
A Hard Day's Night
Rubber Soul
Revolver
Sgt. Pepper's Lonely Heart's Club Band
The White Album
Abbey Road
On DVD:
Backbeat
Beatles Anthology
A Hard Day's Night
The Beatles: The First U.S. Visit
Ed Sullivan Presents The Beatles




READ COMMENTARY ON THESE SELECTIONS
On CD:
54 Great Performances
Legend (Box Set)
The Complete Sun Recordings
On DVD:
Walk The Line




READ COMMENTARY ON THESE SELECTIONS
On CD:
The Freewheeling Bob Dylan
On DVD:
Don't Look Back




READ COMMENTARY ON THESE SELECTIONS
On CD:
Troubadour




READ COMMENTARY ON THESE SELECTIONS
On CD:
All Things Must Pass
Brainwashed
Concert for Bangladesh
Living in the Material World
Cloud Nine
On DVD:
Concert for Bangladesh
Concert for George




READ COMMENTARY ON THESE SELECTIONS
On CD:
John Lennon, Plastic Ono Band
Imagine
Mind Games
Double Fantasy
Milk and Honey
Lennon Legend Compilation
On DVD:
Gimme Some Truth
Imagine
In His Life: The John Lennon Story
John and Yoko: A Year of Peace
The Hours and Times
Two of Us




READ COMMENTARY ON THESE SELECTIONS
On CD:
Blue
Court and Spark
Ladies of the Canyon
Miles of Aisles
Shadows and Light




READ COMMENTARY ON THESE SELECTIONS
On CD:
Moondance
Poetic Champions Compose
Hymns To The Silence




READ COMMENTARY ON THESE SELECTIONS
On CD:
The Prison
The Garden
Tropical Campfires
Live at the Brit
On DVD:
Live at the Brit
Video Parts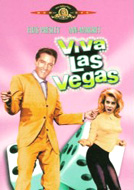 READ COMMENTARY ON THESE SELECTIONS
On CD:
On DVD:
Jailhouse Rock
Loving You
Viva Las Vegas




READ COMMENTARY ON THESE SELECTIONS
On CD:
O Lucky Man!
Between Today and Yesterday
Based on a True Story




READ COMMENTARY ON THESE SELECTIONS
On CD:
The Hermit of Mink Hollow
Healing
Nearly Human




READ COMMENTARY ON THESE SELECTIONS
On CD:
Bookends (Simon and Garfunkel)
Graceland
Live in Central Park (Simon and Garfunkel)
Parsley Sage Rosemary and Thyme (Simon and Garfunkel)
Still Crazy After All These Years




READ COMMENTARY ON THESE SELECTIONS
On CD:
Aja
Gaucho




READ COMMENTARY ON THESE SELECTIONS
On CD:
Dream of the Blue Turtles
Nothing Like The Sun
Synchronicity (The Police)
The Soul Cages




READ COMMENTARY ON THESE SELECTIONS
On CD:

JAMES TAYLOR
READ COMMENTARY ON THESE SELECTIONS
On CD:
James Taylor
Sweet Baby James




READ COMMENTARY ON THESE SELECTIONS
On CD:
Brian Wilson
20/20 (The Beach Boys)
Friends (The Beach Boys)
Imagination
Orange Crate Art (with Van Dyke Parks)
Pet Sounds (The Beach Boys)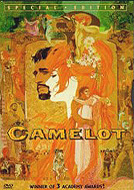 Pet Sounds (Live)
Smile (Live)
I Just Wasn't Made For These Times
On DVD:
I Just Wasn't Made For These Times
Tribute to Brian Wilson



READ REVIEWS FOR THESE FILMS
Camelot
Funny Face
Gypsy
Jesus Christ Superstar
Little Shop of Horrors
Oklahoma!
Rent
West Side Story
Yankee Doodle Dandy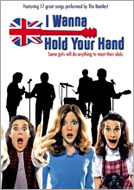 READ REVIEWS FOR THESE FILMS
Austin Powers Collection
Dirty Dancing
Dumb and Dumber
Gidget
I Wanna To Hold Your Hand
Modern Romance
Oh, Brother Where Art Thou?
Pillow Talk
Starsky and Hutch
The Battle of the Sexes
The Thing Called Love
The King of Comedy
The Rutles: All You Need Is Cash
The Rutles 2: Can't Buy Me Lunch
The Wedding Singer
There's a Girl in My Soup
This Is Spinal Tap
Wayne's World 1 and 2
What A Way To Go!
Who Was That Lady?
Zoolander



Life of Buddha
Little Buddha
The Tibetan Book of the Dead: A Way of Life
What The Bleep Do We Know?

READ REVIEWS FOR THESE FILMS
A Patch of Blue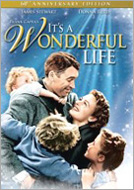 A Raisin in the Sun
City Slickers
Coming Home
Dave
Forrest Gump
Glory
Greenfingers
It's A Wonderful Life
Miracle
Mr. Holland's Opus
Lillies of the Field
Love Comes Softly
Love's Enduring Promise
Love's Long Journey
Places In The Heart
Return To Paradise
Rocky
Tender Mercies
The African Queen
The Apostle
The Fisher King
The Fugitive
The Nun's Story
The Poseidon Adventure
The Quick and the Dead
The River Wild
The Shawshank Redemption
To Sir, With Love

READ REVIEWS FOR THESE FILMS
A Price Above Rubies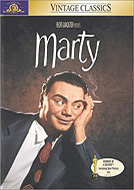 Broadcast News
Cool Hand Luke
Crimes and Misdemeanors
Dear Heart VHS
Dogfight
Dominick and Eugene
Educating Rita
Five Easy Pieces
Grand Canyon
Guess Who's Coming To Dinner
Guilty By Suspicion
Hannah and Her Sisters
Harry & Son VHS
Ladder 49
Leaving Normal VHS
Life As A House
Lost In America
Marty
Message in a Bottle
Racing with the Moon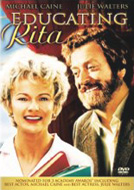 Ruby In Paradise VHS
Running On Empty
Shirley Valentine VHS
Six Degrees of Separation
Stand By Me
Stanley and Iris
Strange Relations
Terms of Endearment
The Apartment
The Big Chill
The Evening Star
The Defiant Ones
The Fabulous Baker Boys
The Goodbye Girl
The Horse Whisperer
The Last Picture Show
The Mosquito Coast
The Rat Race
Thelma and Louise
This Sporting Life
Trapeze
Under the Tuscan Sun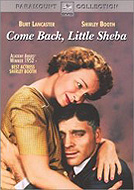 READ REVIEWS FOR THESE FILMS
12 Angry Men
Come Back, Little Sheba
Elmer Gantry
Fearless
Hud
Mr. Buddwing
Nuts
Ordinary People
The Big Street VHS
The Prince of Tides
The Slender Thread VHS
The Swimmer



READ REVIEWS FOR THESE FILMS
2001: A Space Odyssey
Back to the Future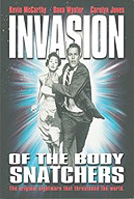 Big
Blast from the Past
Bruce Almighty
City of Angels
Close Encounters of the Third Kind
Conspiracy Theory
Contact
Defending Your Life
Dragonfly
ET: The Extraterrestrial
Eternal Sunshine of the Spotless Mind
Field of Dreams
Forbidden Planet
Forever Young
Ghost
Ghostbusters
Godzilla
I, Robot
Invasion of the Body Snatchers
Kiss Me Goodbye
Late For Dinner VHS
Michael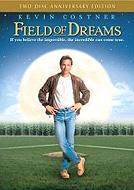 Phenomenon
Pleasantville
Purgatory
Seconds
Signs
Somewhere In Time
Starman
Star Trek
Star Wars
The Birds
The Day the Earth Stood Still
The Jacket
The Lord of the Rings
The Purple Rose of Cairo
The Time Machine
The Village
The War of the Worlds
The Wizard of Oz
Three Wishes
Time After Time
When Worlds Collide
Yellow Submarine



READ REVIEWS FOR THESE FILMS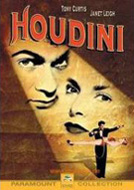 84 Charing Cross Road
Amadeus
Apollo 13
Birdman of Alcatraz
Braveheart
Cinderella Man
Coal Miner's Daughter
De-Lovely
Hidalgo
Houdini
Norma Rae
Out on a Limb
Quiz Show
Ray
Seabiscuit
Somebody Up There Likes Me VHS
The Buddy Holly Story
The Doors
The Five Pennies
The Glenn Miller Story
The Insider
The Right Stuff
The Straight Story
This Boy's Life
Tucker: The Man and His Dream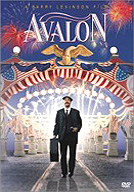 READ REVIEWS FOR THESE FILMS
Avalon
Barry Lyndon
Dances With Wolves
Far From The Madding Crowd VHS
From Here to Eternity
Gone With The Wind
Lonesome Dove
Once Upon a Time in America
Open Range
Sophie's Choice
The Grapes of Wrath
The Ten Commandments
The Untouchables
The World According To Garp
Titanic
Valmont
Wyatt Earp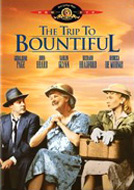 READ REVIEWS FOR THESE FILMS
Breezy
Calendar Girls
Cocoon
Girls' Night
Driving Miss Daisy
High Times
Little Voice
Murphy's Romance
On Golden Pond
Same Time, Next Year
Secondhand Lions
Space Cowboys
The Misfits
The Trip to Bountiful
The Whales of August



READ REVIEWS FOR THESE FILMS
50 First Dates
A Beautiful Mind
Awakenings
Being There
Charly
Door To Door
I Am Sam
Mask
Punch-Drunk Love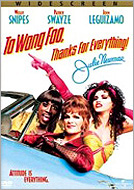 Rain Man
Sweet and Lowdown
Sybil
The Three Faces of Eve
Tim


READ REVIEWS FOR THESE FILMS
Different For Girls
Goodbye Charlie VHS
Prelude to a Kiss
Some Like It Hot
Sorority Boys
Tootsie
To Wong Foo, Thanks for Everything, Julie Newmar
Yentl VHS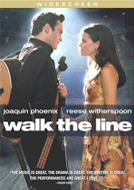 READ REVIEWS FOR THESE FILMS
Falling In Love
Paris Blues VHS
Remains of the Day
The Age of Innocence
The Bridges of Madison County
The Way We Were
Tim
Walk The Line


READ REVIEWS FOR THESE FILMS
All About Eve
American Graffiti
Alfie
Butterflies Are Free
Breakfast At Tiffany's
Easy Rider
Harold and Maude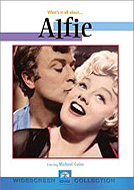 Head
Lolita
Nightmare Alley
That'll Be The Day
The Graduate
The Magic Christian
The Party